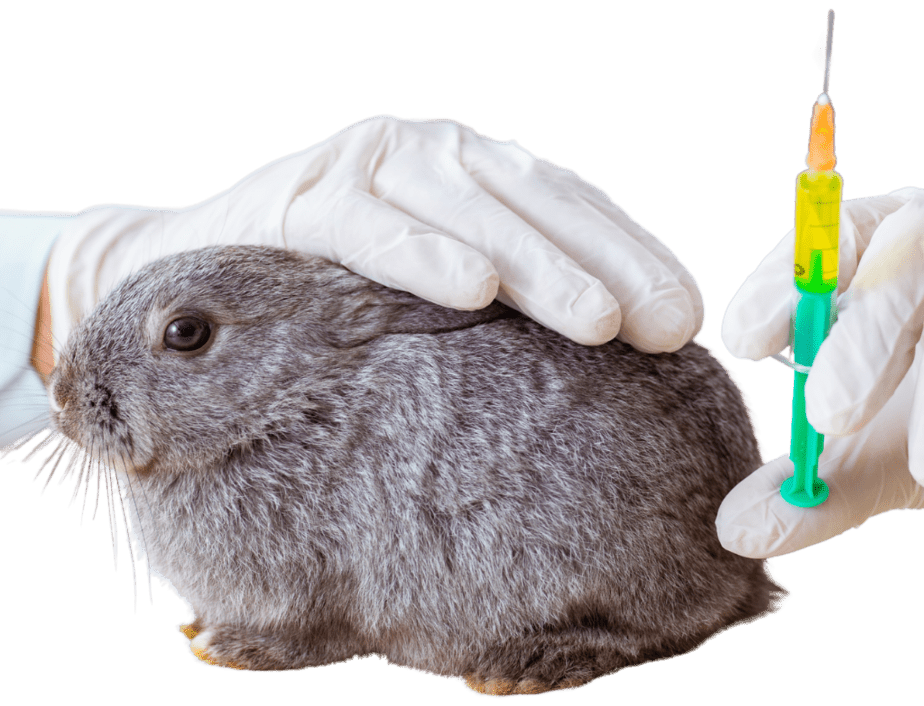 Drug Dosage Calculator For Rabbits
A tool that automatically computes the mean recommended dose and volume of your rabbit's medicine.
(Note for mobile user: Swipe left at the table to view the mean recommended dose and volume. Click on the ⬍ icon to collapse the table)
Administration of drugs:
amp. = ampule
a.d. = right ear
a.s. = left ear
a.u. = both ears
c. = with
cap. = capsule
disp. = dispense
gtt(s). = drop(s)
IM = intramuscular injection
IN = intranasal
IP = intraperitoneal (within abdominal cavity)
IV = intravenous injection
o.d. = right eye
o.s. = left eye
o.u. = both eyes
PO = per os, meaning given by mouth or orally
q.s. = a sufficient quantity
SubQ, SQ or SC = subcutaneous injection
susp. = suspension
tab = tablet
Frequency:
a.c. = before meals
p.c. = after meals
h. = hour
h.s. = at bedtime
q = every (as in q 8 hours)
SID = every day (q day or q 24 hours)
BID = twice a day (q 12 hours)
TID = three times a day (q 8 hours)
QID = four times a day (q 6 hours)
QOD = every other day
PRN = as needed
Sig.: = directions to patient
stat = immediately
Ut dict. = as directed
---
Sources
Meredith, Anna, et al. BSAVA Manual of Rabbit Medicine. British Small Animal Veterinary Association, 2014.
Varga, Molly, and Frances Harcourt-Brown. Textbook of Rabbit Medicine: Revised and Edited. Elsevier, 2014.